Camara News – Awards, Partnerships & Presidential Visit!
Dear Friend of Camara
The second quarter of 2013 has seen some exciting developments for Camara Education. In total, 1,761 computers were distributed to eLearning centres, 1,018 teachers were trained and another 37,000 students are on their way to becoming digitally literate. In addition, we have had significant progress on partner development, won a prestigious award and had some high profile visitors. Camara's success would not be possible without the invaluable contribution from all our dedicated volunteers, staff, sponsors and supporters, so continued thanks.
Kind Regards,
John Fitzsimons, CEO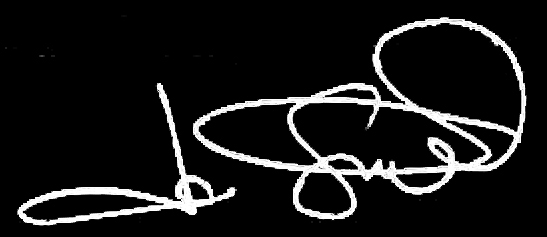 | | |
| --- | --- |
| | The Camara team was delighted to win the 'Best Use of Technology for Education or Training' at the ICT Excellence Awards, held in Dublin on May 16th.  This prestigious accolade underlines how Camara has grown to become an established and internationally respected social enterprise. |

| | |
| --- | --- |
| This quarter brought with it significant developments for Camara's activities in Haiti, with the opening of five eLearning centres. The team worked extremely hard to push through this project, which has been kindly sponsored by the Digicel Foundation. Several Irish and Haitian organisations have worked in collaboration with Camara to ensure the eLearning centres were installed. | |

| | |
| --- | --- |
| | Camara Kenya was successful in a bid to install 20 eLearning Centres in schools in Kwale, in the South Coast of Mombasa. Camara is very excited to work with USAID and the Haki Centre on this venture and believes that this is the beginning of a prosperous relationship. |

On 19th June 2013 Camara was honoured to welcome President of Ireland, Michael D. Higgins to the official opening of the Chapelizod premises.

The President praised the success of Camara, noting that so much had been achieved in just 7 years. He also underlined the importance of Irish businesses disposing of their IT equipment in a socially responsible manner.

| | |
| --- | --- |
| | Camara Education Ethiopia signed a Memorandum of Understanding with UNESCO International Institute for Capacity Building in Africa (IICBA) to collaborate on teacher training and development programmes. This initiative has received positive feedback and recognition from the highest levels at UNESCO. |

| | |
| --- | --- |
| Camara's hub in Dublin is experiencing a shortage of computer monitors. At present there are 2,000 refurbished computers without accompanying monitors in the workshop. For the month of August, every organisation that gives 10 working monitors will receive a free Camara t-shirt as a token of our appreciation. | |

3-year Partnership with Dell Announced in Ireland
The partnership between Camara and Dell will improve access to technology and improve computer literacy skills in schools in Dublin and Limerick.  In Dublin, Camara will provide training on Google Apps Admin Training and Teacher Training, whereas the Limerick school will work with Camara and Dell on interactive whiteboards.
Camara Jamaica & Digicel Foundation Alliance Continues to Grow
This quarter saw the partnership between Camara Jamaica and the Digicel Foundation go from strength to strength, with the installation of 28 new eLearning centres.  Project 1,000 is geared towards meeting the United Nation's Millennium Development Goal of achieving 100 per cent literacy by 2015.
Eaglemoss Team Fundraising in the UK 
Camara would like to sincerely thank the fundraising efforts of the Eaglemoss team in Essex, who walked 80km over 3 (extremely hot!) days in order to raise money to fund eLearning centres in two Ethiopian schools. For more information about their efforts, take a look at their 
fundraising page.
Camara Zambia establish eLearning Centre at Ministry of Education
Camara's new eLearning Centre at the Ministry of Education in Zambia highlights the importance being placed on ICT in the country. The development of a digitally literate population is at the forefront of the government's agenda.

Camara currently has several job vacancies based in Ireland, the UK and Africa. Please highlight these exciting opportunities to anyone who has expressed an interest in working with Camara.

If you have any comments, please contact 
johnfitzsimons@camara.org
Connect with Camara



Please click the above image for more news and updates from the Camara Quarterly Newsletter!