Camara Lesotho provides affordable ICT equipment loaded with educational software and e-learning content together with teacher development training to schools and other educational institutions across Lesotho.
We are based at Sacred Heart High School in St. Monica's, just outside Maputsoe in the Leribe district. Here we process the computers that arrive and also work to provide software, internet services and electronic waste disposal, as well as ICT training and certification to the Lesotho educational sector. We also have a smaller hub in Maseru, Lesotho's capital, based at the Sisters of the Holy Family campus.
Camara Lesotho is a not-for-profit social enterprise led by Makhetha Makhetha – we currently have six staff and have trained well over 100 local volunteers.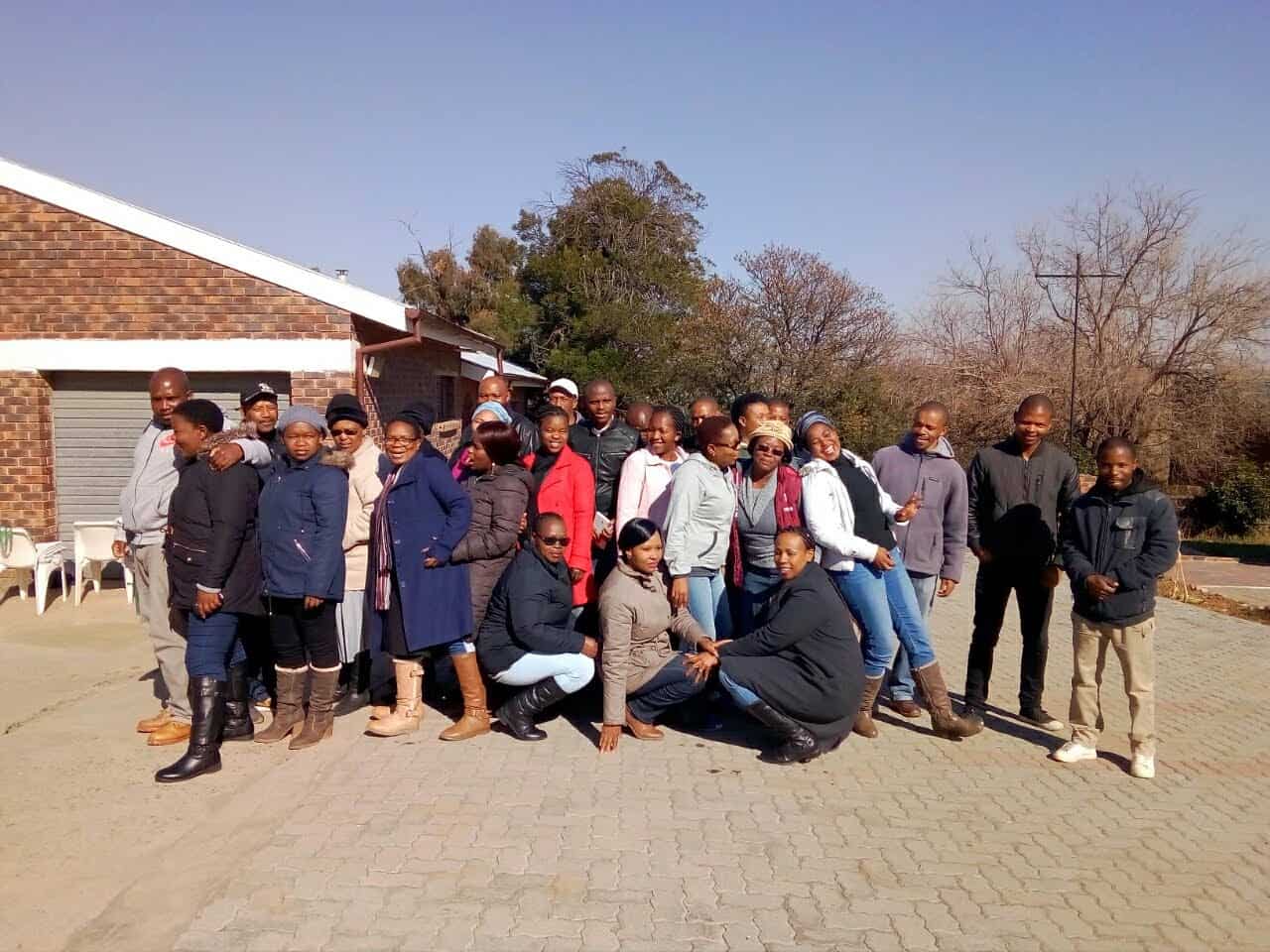 Teacher Training, Phomolong High School
Camara's work in Lesotho is guided by the following beliefs:
Poverty is unacceptable in the 21st century
Education is the key to alleviating poverty in Lesotho
Technology has the ability to radically improve the education of Basotho
The Government of Lesotho, through the Ministry of Education and Training, recognise Camara Lesotho, along with Schoolnet with whom we have been working since 2008, as their main implementing partner in ICT-related initiatives countrywide. Our staff vet schools to determine their readiness to receive IT hardware and then deliver and install computers and ancillaries in each school, along with network installation, configuration and internet connection. The installation includes 40 hours of teacher training, with tests, transcripts and certification; free maintenance and support for 12 months; monitoring and evaluation after 6 months; and e-waste services when the equipment reaches end of life, ensuring that it is decommissioned in a secure and environmentally-friendly manner.
We believe that it is not enough just to deliver affordable computers. To properly enhance education through the use of technology, we must also provide continuous and targeted training for educators together with the appropriate technical support.
Camara Lesotho's chief current project is School-Connect. We also work hard to create smaller partnerships: the Rotary Club of Maseru sponsored seven high school computer labs, with a total of 280 computers and all the necessary back-up; and we have also worked with local businesses and NGOs including Denmark Lesotho Network, StanLib Lesotho, NedBank Lesotho and the Action Ireland Trust. In collaboration with UNICEF Lesotho, we are developing an Online Learning Platform so that students may continue learning during the Covid-19 pandemic and beyond.
The goal of this project is to ensure that Lesotho realises the economic and social benefits of a society that has digital skills and to enable the next generation of workers to be ready for the world of work, which is increasingly dependent on digital technologies.
A joint effort between Camara Lesotho, Lesotho Communications Authority, Econet Telecom Lesotho and Vodacom Lesotho, the School-Connect project will be making it possible for high and secondary schools to access Information and Communications Technology (ICT). This includes providing internet access and networks, with a website and email address for each school selected, 40 computers per school, maintenance and support, and teacher training.
To date, 110 schools have been connected to the internet from all ten districts of Lesotho, with the aim of connecting at least 50 schools per year, although progress has been halted by Covid for now.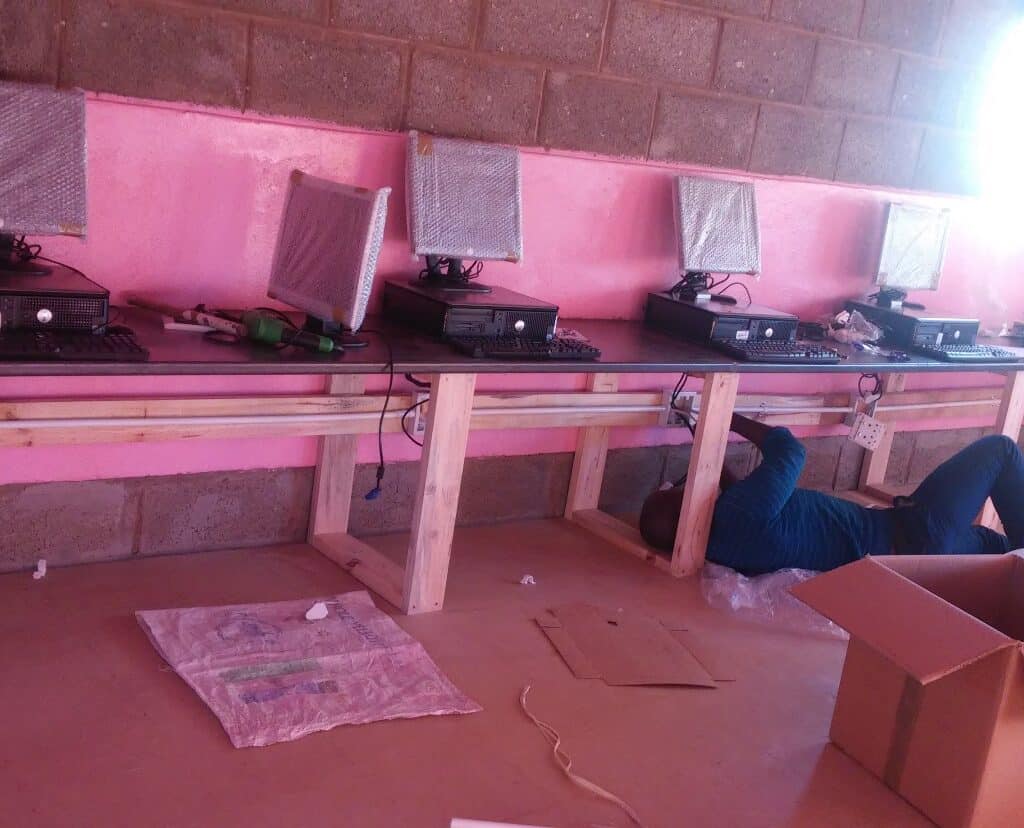 We have been enjoying the offline content since the first day we hosted the Camara Technical Service Centre here at our school. Having access to the internet, the learners will be able to supplement their learned concepts from the class. Also, given the problem of "lack of books", learners will be able to do their own research.
Mr. Makara Rampeta, principal of Sacred Heart High School
Camara Lesotho,
c/o Sisters of the Holy Family,
Orpen Road,
Old Europa,
Maseru, Lesotho
Phone: +266 59742979
Email: lesotho@camara.org