Dell Technologies Partnership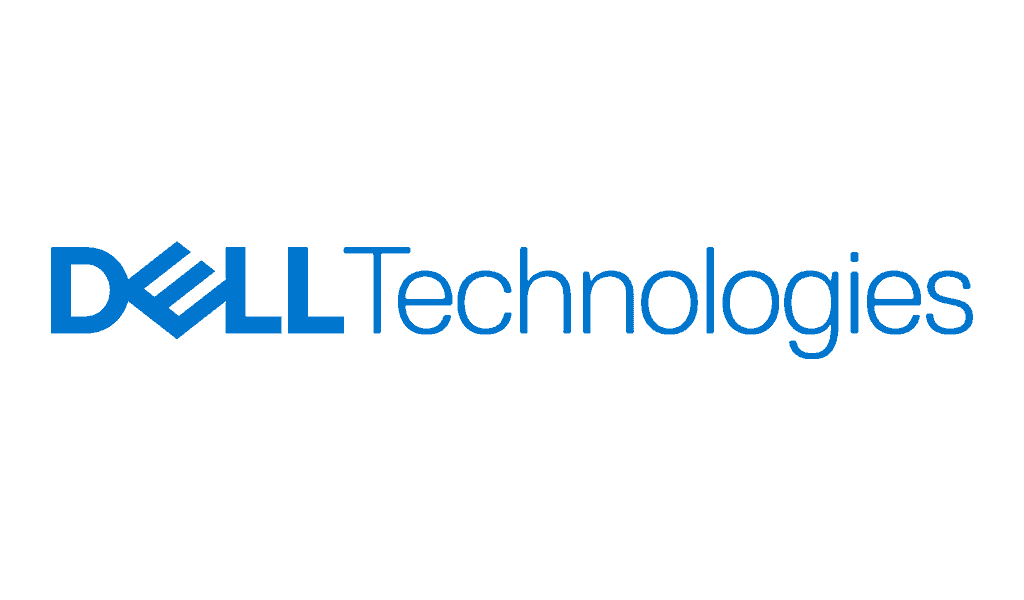 The successful partnership between Camara and Dell Technologies has been running for over ten years now. Dell Technologies supplies both generous funding and refurbished computer equipment to support Camara's programmes. Currently we are working together on projects in Ethiopia and in Kenya.
Dell Technologies first partnered with Camara Education Ethiopia on our government projects in 2017. Support from Dell Technologies has contributed significantly towards our efforts to ensure disadvantaged students have access to quality education through technology. Both Camara and the Ethiopian Ministry of Education recognise the vital support which Dell Technologies has provided in progressing our educational objectives and increasing the impact of our work across Ethiopian schools. With the provision of not only equipment but also project funding, Dell Technologies are a key player in helping address the needs of Ethiopian learners and meeting the objectives of Camara's long-term agreement with the Ministry of Education. The partnership offers a holistic package to schools which includes three key elements:
We install eLearning Centres with 20 to 25 refurbished Dell desktop computers. Camara provides support in maintaining the equipment, upgrading, repairing or replacing it if required. When the equipment eventually reaches the end of its usable life we endeavour to ensure that it is disposed of properly without causing harm to the environment. We partner with Enviroserve to recycle all e-waste collected from schools.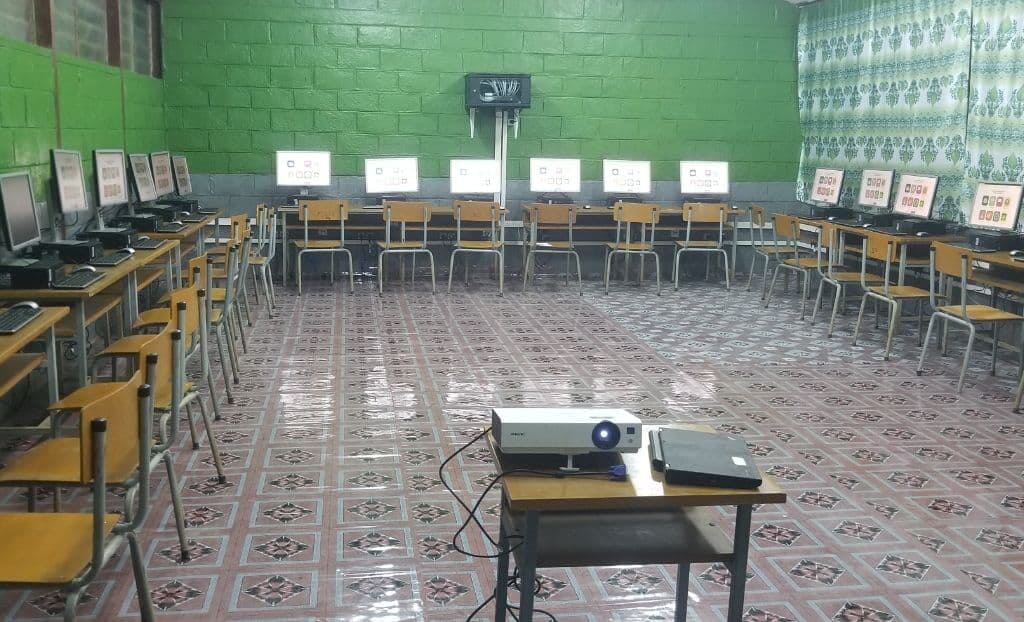 Content provided to students includes digital textbooks available in different local languages, along with curriculum-aligned audio and video materials, as well as external educational resources, educational games and basic coding software. 
All content we provide is available offline as internet connectivity is often poor or non-existent in the areas we work in.
Capacity Development / Educator Training
In each school we offer training to teachers, introducing them to a large range of applications and educational software that can be used in the classroom, and helping them gain an understanding of the benefits of using ICT in their teaching practice. We also train head teachers and education leaders in order to empower them to support teachers' use of ICT.
In 2021, Camara Kenya and Dell Technologies embarked on the STEM STEPS Towards Positive Futures project, aimed at impacting almost 25,000 students in 30 secondary schools and one ICT innovation hub in Makueni County, Kenya. This project is particularly focused on supporting and improving outcomes for girls, with 65% of project beneficiaries being female.
The project includes: 
Provision of equipment including desktops, laptops and servers
Networking of the computer lab
Leadership training for school leaders and other key stakeholders focused on educational leadership in the 21st century, training and development of a school ICT plan
Capacity development for teachers, focused on basic ICT skills and integration of ICT into teaching and learning
Monthly school check-ins and online support training to address challenges identified by the teachers and offer further development in their use of ICT in the classroom
Training and support to set up and run an ICT club

 

Satellite internet connection
Technical and maintenance support
Behind the numbers are stories from our beneficiaries who tell us what this project and Dell Technologies' support has done for them. Prior to computers being installed in their schools, many children and even some of their teachers may never have had an opportunity to see or use a computer. Together, we are providing opportunities not only to improve educational outcomes but also to inspire creativity, promote STEM and increase future employability skills.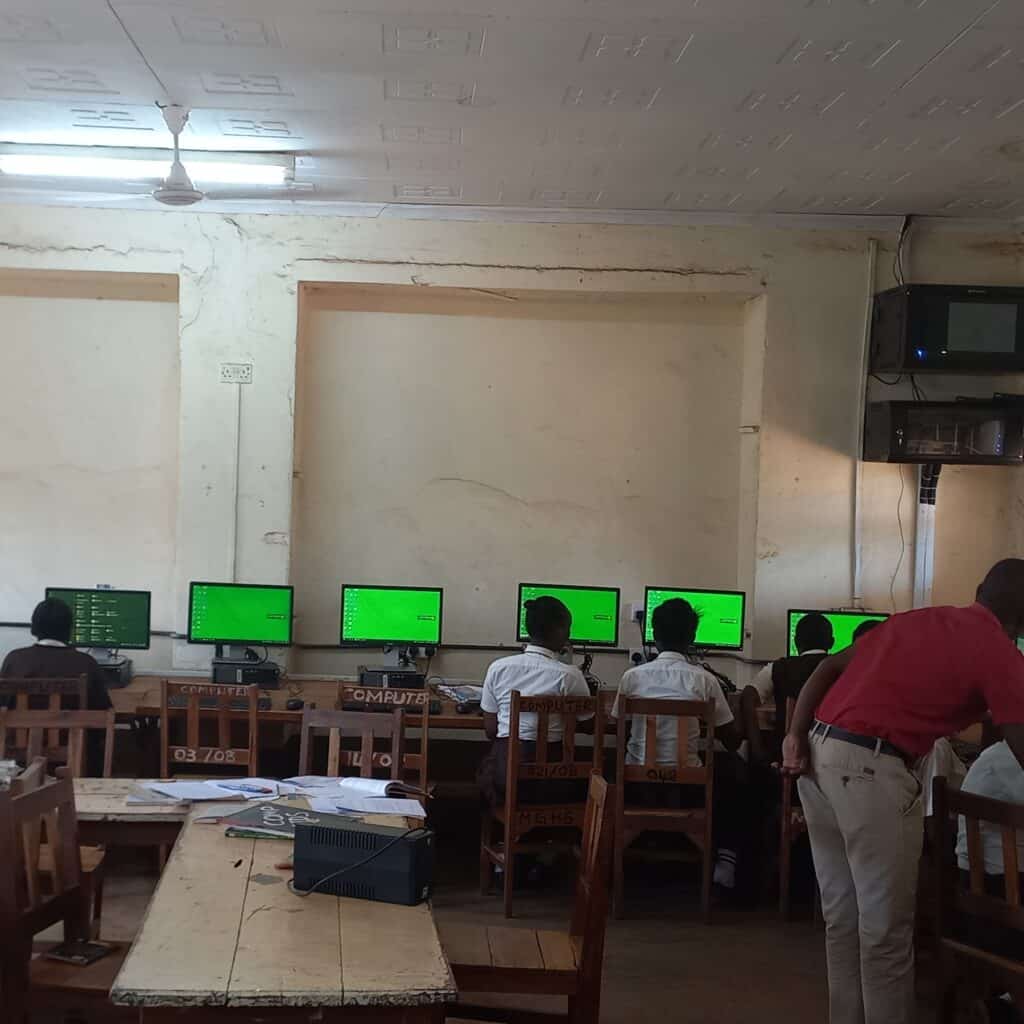 Mr. Jones Muthai is a teacher at Mulala Girls High School in Makueni County, Kenya, teaching ICT and business studies. He said 'Through the support of computers from Camara and Dell Technologies, I'm able to present education materials in digital format and enable extended research to enrich the availability of content for teaching and learning.
Through the networked environment I can present assignments to students on the online platform and upload the researched academic work creating wide learning on the digital platform. Learning has become more interesting to both the students and teachers. Computer studies is now our top subject with a mean score of 9.8462(B) in the Kenya Certificate of Secondary Education National exams and we are looking forward to improving on other subjects using the installed learning apps in the computers.
Reginah Nduku is a 17-year-old girl in form 3 at Mulala Girls High. Reginah started exploring computing when she joined the school in form 1 but it was very challenging to access the computers as the few that the school had were mostly used by students taking computer studies as a subject in their final national exams.
Since the new computers arrived she has had far more opportunity, explaining "In future I would like to be an ICT expert, so the computers we got from Camara Education and Dell Technologies have really helped me up my skills by exploring science software installed in the computers which are helping in growing my career. I'm also able to research for the subjects using the computers and am developing additional skills which will make me a very competitive student and a role model to the other students in my school and to my community through researching, essays, and videos available both online and offline. Much thanks to Camara and Dell for the support"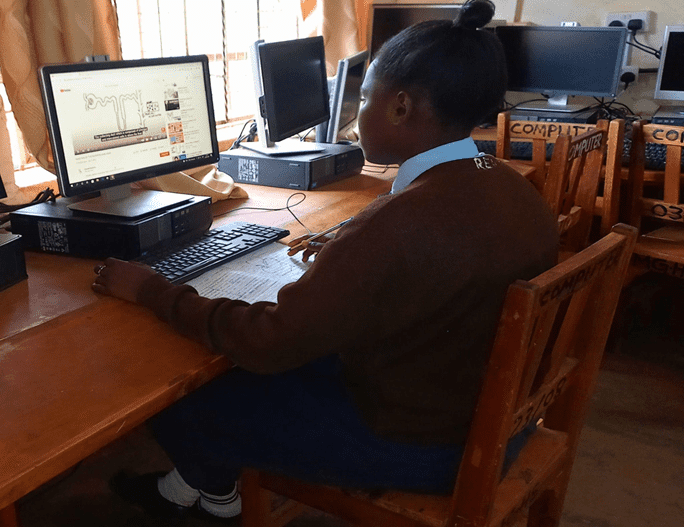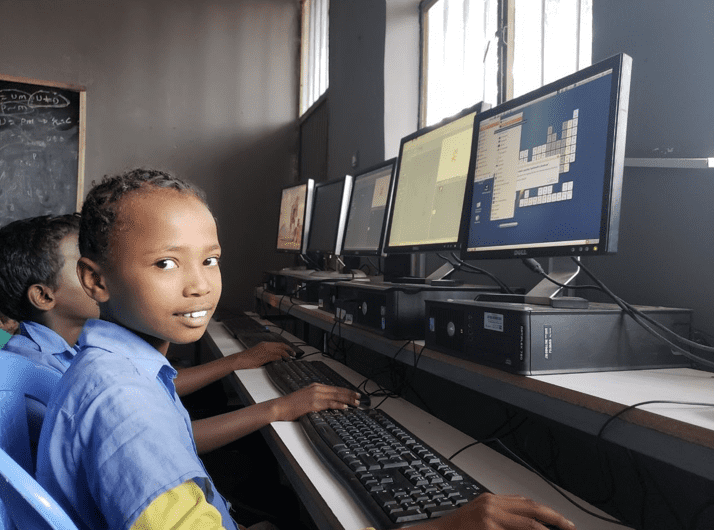 "My Name is Hiwot Tadesse. I am 9 years old and I am in grade 3 at Abdi Adama elementary school in Ethiopia. Previously I had never used a computer and did not know what it does but after our school received computers we started learning and practicing on the computers. I'll never forget the first time I touched the computer, I felt like I was on top of the world and was so excited. I usually use the computers to support my maths ability.  The videos are very helpful, so are the games.  After starting to use the computers it has made it easier for me to understand any subject to read more and practice."
Other students at Abdi Adama school also use Dell computers to learn basic coding with Scratch. Students get to program their own animations, quizzes and games. They are learning very important skills for the 21st century.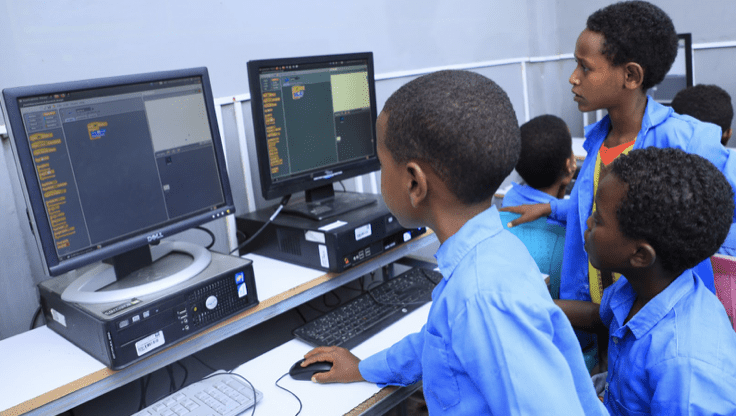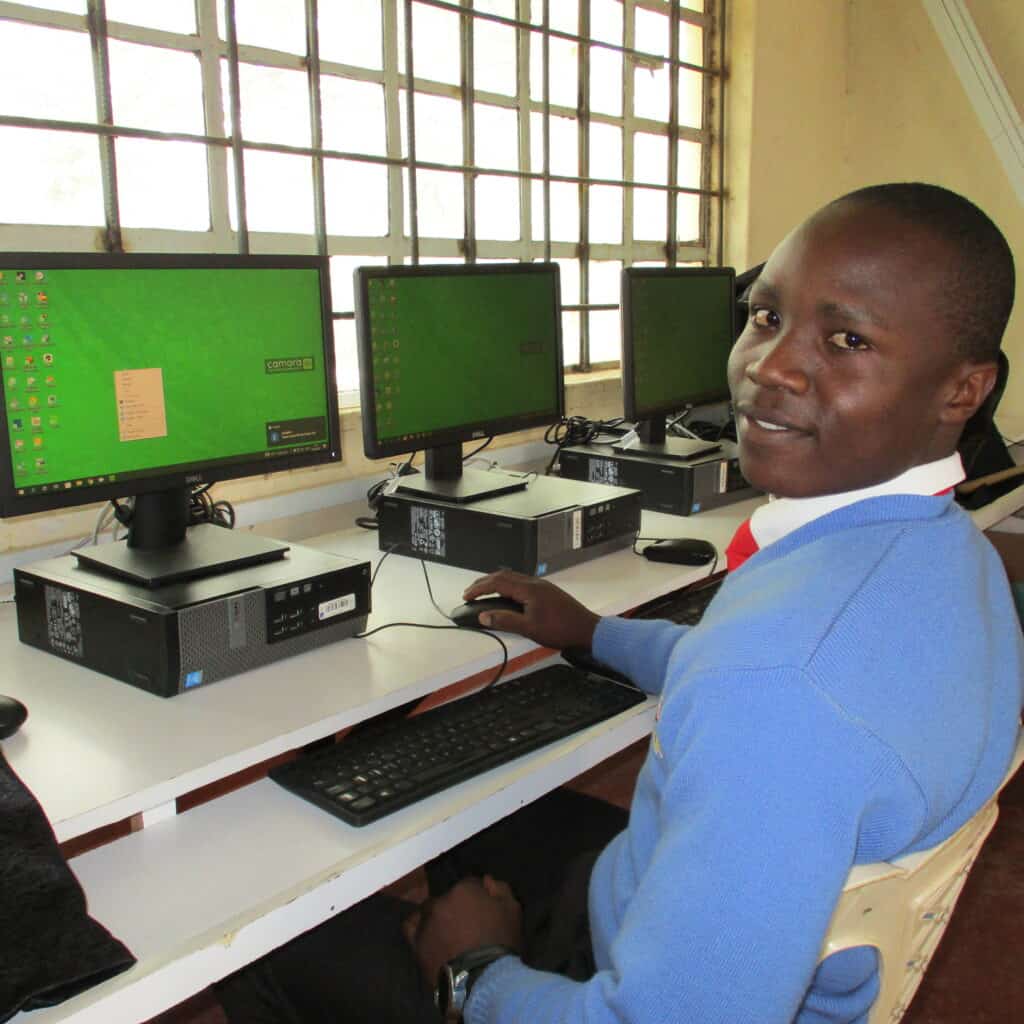 Embulbul Secondary School: Isaac's Story
Isaac is a 16-year-old boy in form 2 at Embulbul mixed secondary school in Kajiado County, Kenya. He lives with his mother and three siblings. The family can barely afford their basic needs as their mother, a casual worker who relies on menial jobs to sustain the family, is the only breadwinner; Isaac's father died when he was a little boy.
Isaac was rescued from dropping out of school two years ago by the community and taken to Embulbul mixed secondary school to complete his Kenya Certificate of Secondary Education. He walks 5km from home to school every day, morning and evening accompanied by his two elder siblings. Due to the distance, the journey is very tiresome and Isaac was often late or absent.
Since the introduction of computers in the school, Isaac has shown a vibrant attitude towards learning and achieving his dreams of becoming an engineer as the computers have supportive content on maths, physics and other relevant subjects. He also enjoys the science apps that are installed on the computers. Isaac's teacher acknowledges that there has been a great improvement in his learning and concentration, and in his attendance, compared to the days without computers.
 Salima is a 16-year-old student who is in grade 10 at Hulbareg school in Ethiopia. She has 5 brothers and 3 sisters. Dell Technologies' contributions toward her school have made a significant impact on her education. The daughter of subsistence farmers, Salima aspires to be a doctor when she grows up.
"The computers in my school have helped me a lot in different ways. For instance, I used them to learn more about laboratory things, for my Physics, Biology, and Chemistry lessons. I also use them to learn more about Maths formulas and calculations."