Camara Kenya operates as an independent social enterprise that uses digital technology to empower students in education throughout Kenya. Since 2008, Camara Education Kenya has worked closely with relevant government ministries and other key agencies to deliver 21st-century ICT skills and align with the Competency-Based Curriculum initiatives put in place by the Kenyan Government. The Ministry of Education has vetted our teacher training content and has also partnered with us to train teachers.
To date, Camara Education Kenya has supported over 1,200 schools and learning institutions, impacting thousands of students both directly and indirectly through our interventions.
Camara Education Kenya has an internship program for at least 60 local young people each year, some of whom end up working with us. Our offices are in Mombasa,  near the Nyali Bridge.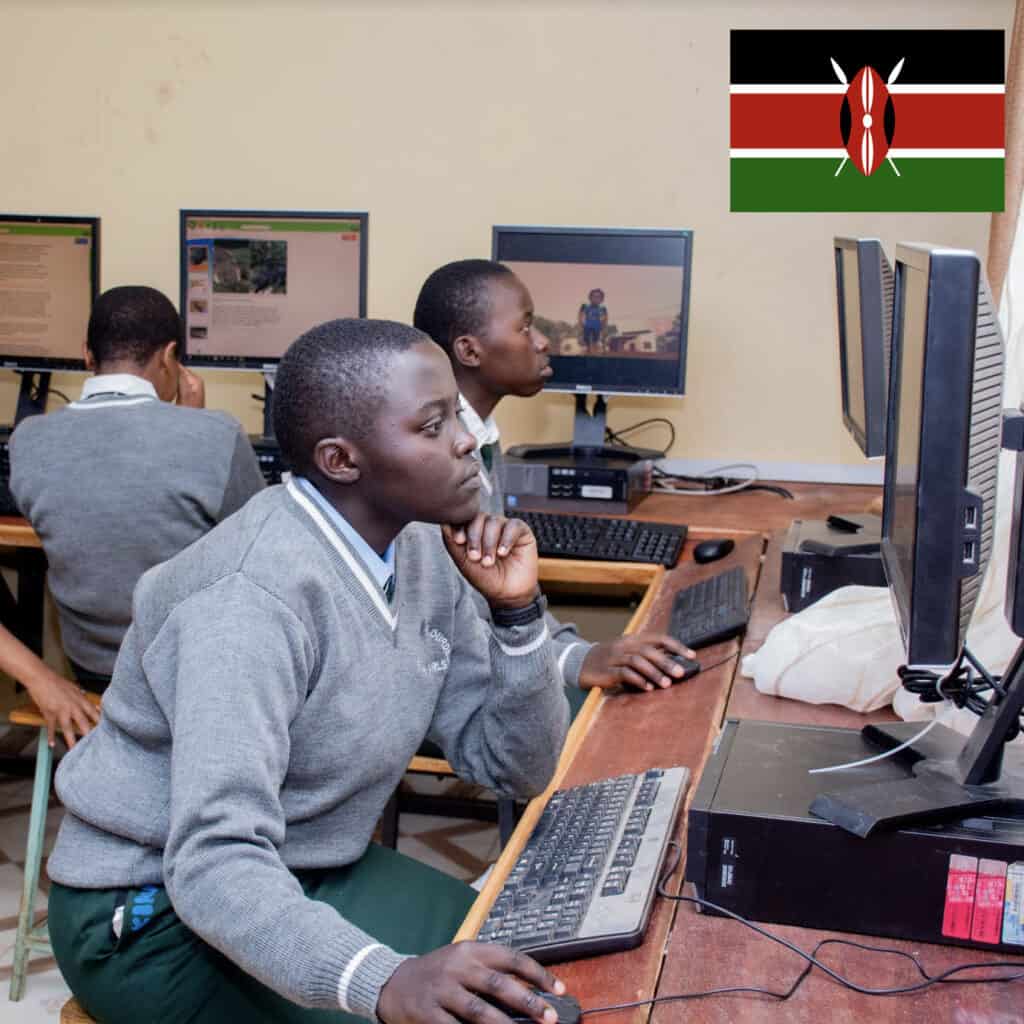 The services we offer can be divided into three main areas – hardware, content and training:
Schools are provided with support to develop an eLearning Centre (ELC) on school premises. The ELC includes 20 to 25 refurbished desktop computers. We offer support and maintenance, and we also train teachers on basic troubleshooting for sustainability.
All ICT equipment eventually reaches the end of its usable life and will need to be disposed of properly without causing harm to the environment. Camara Education strives to become an innovative leader in e-waste management by creating a closed-loop system for all e-waste generated through our projects. We have therefore partnered with licensed local partners to ensure proper disposal of all end-of-life equipment and e-waste collected from schools.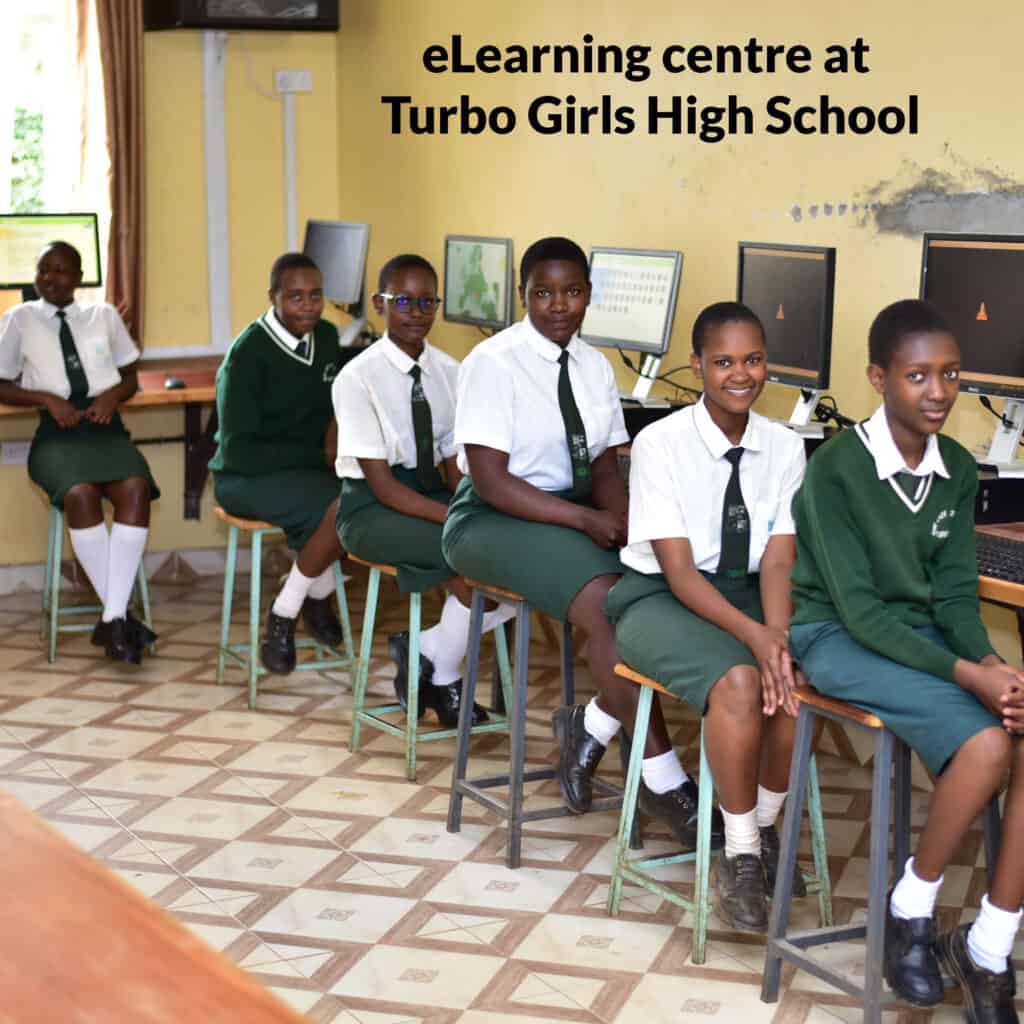 Software / Educational Content
All teaching and learning content we provide is open source and, as internet connectivity is poor in the areas we work in, can be accessed offline. Educational content includes Child's Play, Khan Academy, Rachael, E-Learning for kids, Scratch, Tux Typing and offline Wikipedia.
We also have two online platforms, Camara Learning Academy, used for training teachers in basic ICT skills and how to integrate that knowledge into their learning systems, and Camara Learning Studio, a platform designed for low-resource communities, focused on overcoming barriers to education in secondary schools, especially in STEM subjects.
We offer training to both school leaders and teachers. Leaders are targeted so that they can support teachers to use ICT to improve student achievement and optimize their school's use of technology.
Teachers are trained in ICT skills, introduced to a wide range of applications and educational software, and taught how to use these effectively in the classroom.
We have worked extensively with numerous partners including Dell and the Aga Khan Foundation. With the support of The Ministry Of Education we have provided computers to schools across Kenya and trialled solar-powered computer labs. One of our major projects is iMlango.
Project iMlango is a first-of-its-kind e-learning partnership funded by DFID, now the Foreign, Commonwealth & Development Office, and led by global satellite operator Avanti Communications and its partners: sQuid, Whizz Education and Camara Education Kenya. The integrated programme aims to improve learning outcomes for 56,561 marginalised girls across 205 Kenyan primary schools and 40 Secondary schools. The project aims to address the cultural and financial issues that can lead to reduced school attendance and drop outs. At the programme's core sits an internet learning platform, accessed via high-speed satellite broadband connectivity, where partners provide students with interactive, individualised learning tools.
Camara Kenya supplied, installed and networked almost 5000 pieces of IT equipment in the schools, we provided training for teachers in basic ICT skills and ICT integration methodologies in the classroom, and we developed online teacher training courses through Camara Learning Academy. We also provide maintenance and support to keep the project active.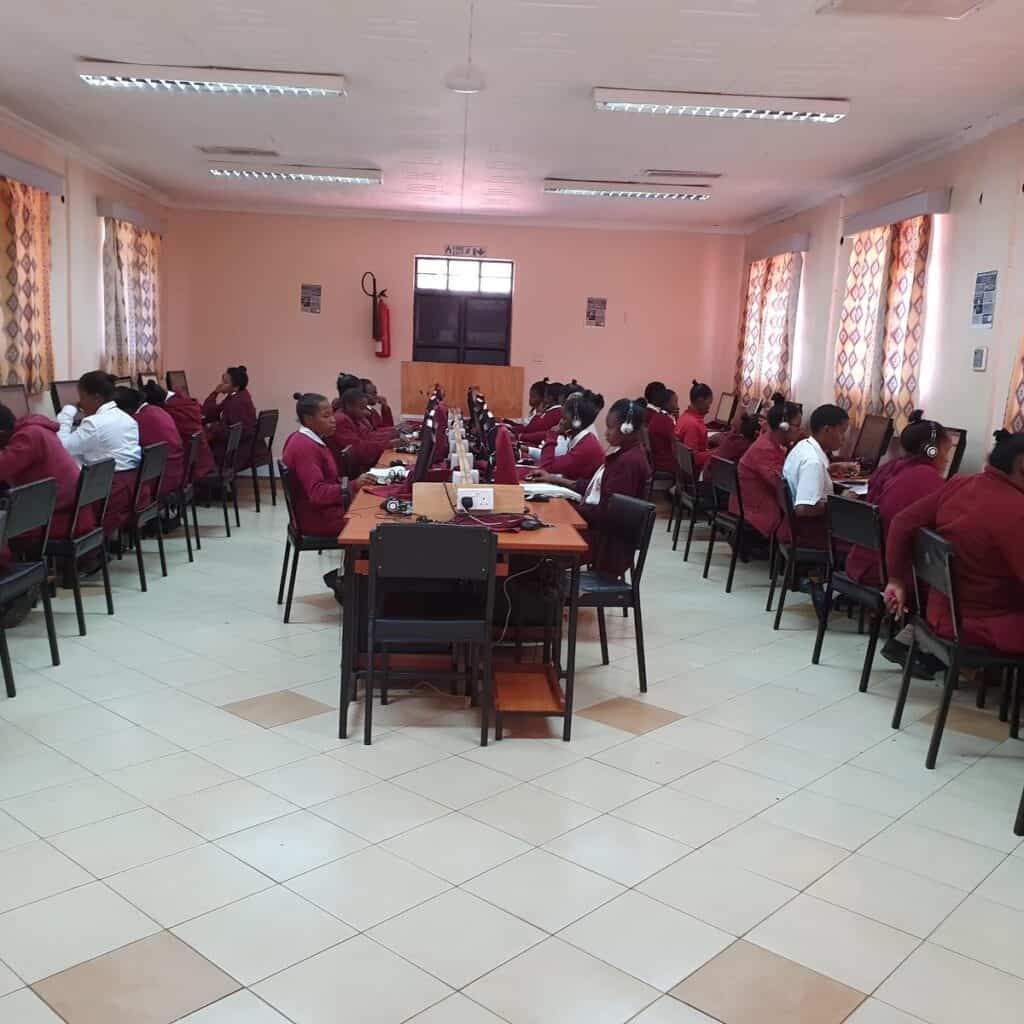 St Martins Secondary School learners interacting with the Camara Learning Studio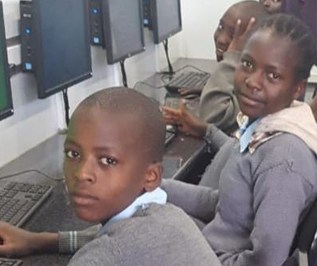 "My name is Jeff Karanja. I'm in class 7E at Ngong Township Primary School and am 13 years old. I like the days when we have computer lessons because I enjoy the classes very much. I can now type my compositions using the keyboard, operate the computer and even insert pictures from the internet, something that I never knew how to do before. I am so grateful for this opportunity."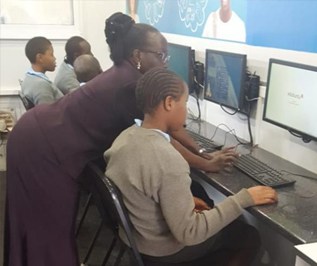 "My name is Alice Likimani. I am a teacher and the ICT champion at Ngong Township Primary School. Thanks to the computers, teachers can now do more research in their subject topics. It also gives me so much joy to see a student who has encountered computers for the first time in this school be able to navigate and operate the computer. Thank you for the computers!"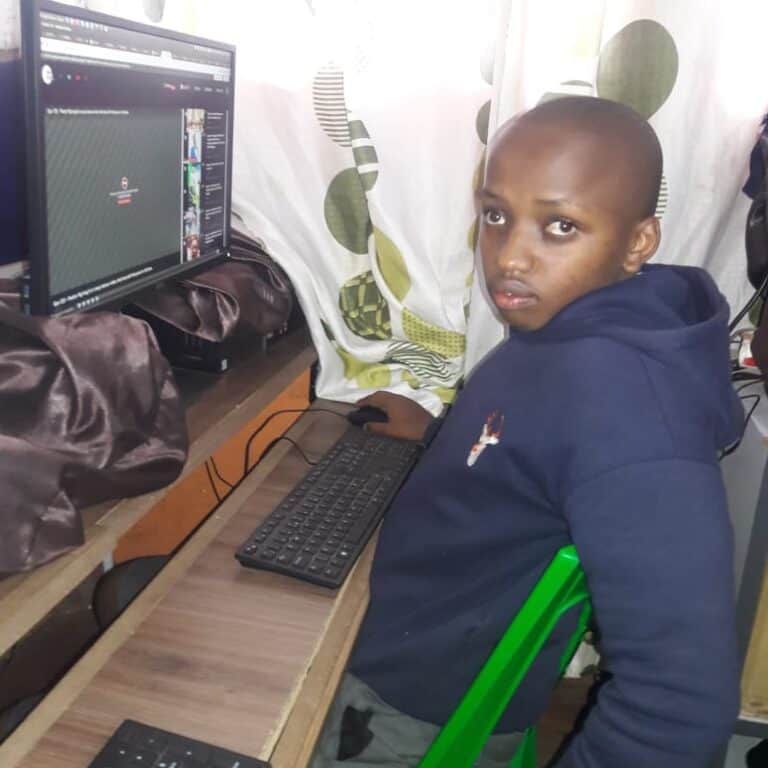 Moses Njenga is 14 years old and a student at Ngong Township Primary School in class 8 North. Moses is autistic and even though he finds it difficult to navigate classwork, he is brilliant during computer lessons and navigates the computer with ease. He even helps other students in the computer lab who find challenges using computers. Computers have given him something to be proud of in front of his peers.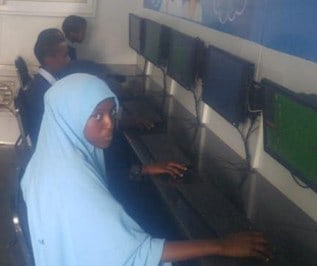 My name is Yusra Ismael. I am 15 years old and am in class 7 at Alhudaa Primary School. My favourite subject is English. I love computer classes a lot. I have learnt how to switch on the computer and open documents and type in them, something which I never knew how to do. Computers are going to help me because when I grow up, I want to be a pilot.
Camara Education Kenya,
Tudor Creek, off Nyali Bridge
PO Box 89237-80100
Mombasa
Phone +254 208 100 112 /  +254 208 100 201
Email kenya@camara.org