A team of students from Asco Secondary School in Addis Ababa, Ethiopia, reached the final of the Finastra "Hack to the Future" youth hackathon, competing against hundreds of projects from around the world. Their entry, Project YOKE, was designed to solve the financial problems facing farmers in rural areas of Ethiopia by providing weather and agri-tech information, and facilitating mobile-based financial services, including money transfers and information on the market price of products.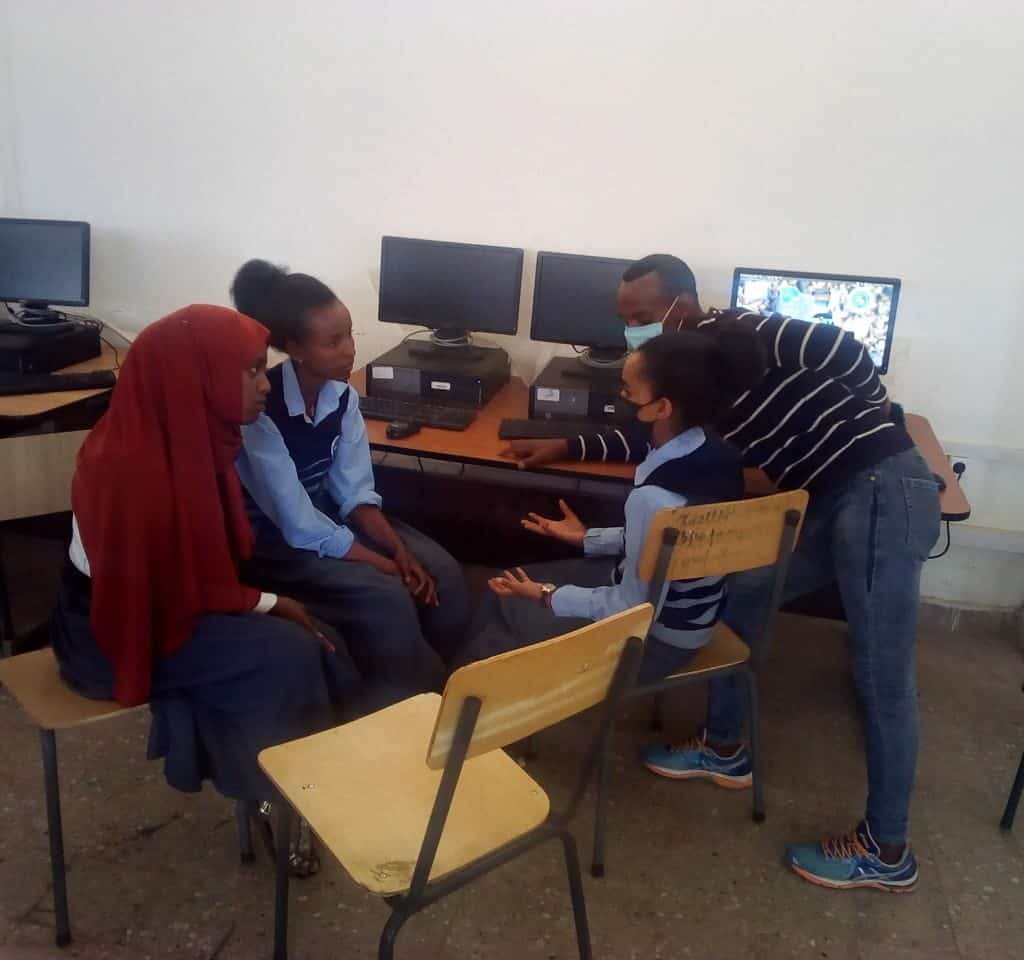 Three teams of students from Asco School, which had an e-Learning centre installed by Camara in 2019, participated in the hackathon. Each team had between 5 and 7 members: mentors from Finastra were assigned to each team and guided them through three Microsoft Teams sessions. Each session lasted two hours and was facilitated on-site by a Camara trainer (one for each team) with remote tech support from Camara. Support the trainers provided included ensuring fast Internet connection to make sure the calls went smoothly, translating concepts into Amharic, and providing support in the recording and submission of videos. You can check out the other two submissons here – Smart Gulit and Agro-Market by Unique.
Finastra has teamed up with Camara Education to process their retired laptops and other IT equipment, generating funds to bring ICT resources and skills to those who need it most in the developing world. Finastra is the largest pure-play software vendor that serves the entire financial services industry; Camara offers a safe, secure and reliable logistics chain for the collection of retired equipment from multiple global Finastra locations. Our partnership proivdes technology and education to thousands of children in Africa, and supports Finastra in its goal to become carbon neutral by 2030.